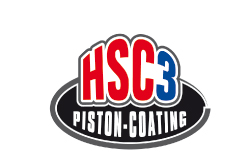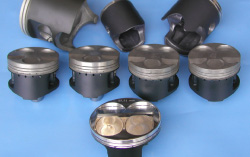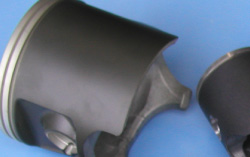 Delivery Program:
| Camshafts
| Tuningkits
HSC3 PISTON-COATING
Piston-coating to the brand new technologie.
Minimum friction is the basic prerequisite for achieving maximum performance, because less is actually more!

High-quality - coating and low- friction - cylinders, combined with high sliding quality of the piston our recipe for success.

Facts:
Low friction
High sliding quality
Improved emergency running properties
Low wear and tear
Correction of the clearance

Motosport:
Super-Moto, Moto-Cross, Enduro, Supersport and Superbike.

HSC3 PISTON-COATING:
A coating for all Pistons. Simply the best!