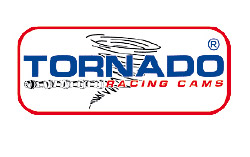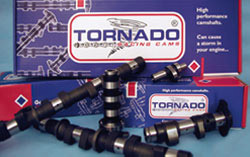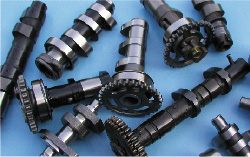 Delivery Program:
Camshafts
Tuningkits
| Workshop price list
TORNADO Racing Cams
Not enough Performance?
TORNADO Racing Cams will cause a storm in your engine as well!
The optimum decision for your motor if you're looking for additional power in extreme situations. Thanks to their high quality and favourable price-performance ratio, TORNADO camshafts have earned a good reputation on the international market.

Winning many races has proved us right.

Using the latest software, we are able to develop and manufacture special camshaft-profiles in a short time. Our flexibility is based on our capability to offer racing profiles for even the latest models.

Please visit our camshaft-database!

Valve components:
for example, valves, valve springs, valve guides, valve seats, cam sprockets..., are very important for the different cam profiles.

Motosport:
Super-Moto, Moto-Cross, Enduro, Supersport and Superbike.


TORNADO Racing Cams for the most models:
Bombardier, Daelim, Ducati, GM, Honda, Husaberg, Husqvarna, Jawa, Kawasaki, KTM, Suzuki und Yamaha.