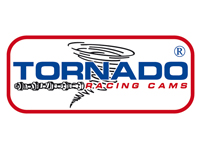 Camshaft
In our extensive Tornado range, we have camshaft profiles for many different 1-cylinder, 2-cylinder, 4-cylinder models for re-profiling your camshaft for more Performance to increase the power of Tuning.
-Camshaft reprofiled and surface treatment.
-Specific production according to customer requirements are possible
- Ask, contact us to find the right specification for you and your bike.


Model 2017
In our delivery program we also have for the 2017 model a lot of parts. Camshaft, Piston, Conrod , Crankshaft, Valves, Valve springs, Camchain,Cylinderkits, Gaskets, Bearings and a lot of spare parts from several suppliers like Tornado-Cams, CP Piston, Carrillo, Prox, Vertex, Hot Cams, Hot Rods, Cylinder Works, Kibblewhite, Barnett....