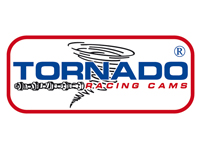 Current prices
Owing to the exchange ratio USD/Euro, costs for energies and materials, we are obliged to increase our prices.
For many products, we have to switch to delivery at current prices, since our upstream suppliers also do not grant any term of price validity.
Previously made price agreements or price lists available to you are therefore no longer valid until further notice.
Sorry, but prices written on our webpage are not valid.
Please ask for the current prices.





KTM LC4
KTM LC4 CP Pitson of the premium class.

CP Piston with DLC coated piston pin,
piston skirt coating, piston crown coating, including the suitable piston rings and circlips.
- reduce friction
- more heat resistant



Yamaha XT/SR500
Yamaha XT und SR 500 cylinder bore and hone - possible with the stud bolts -
Inclusive CP forged pistonkit .
Crankshaft repair / balancing inclusive high quality con rod kit with bronce bushing at the pin end bore , silver bearing and special hardened big end pin.
For more Information click
here
!
Crankshaft Yamaha R1 2018-2020
High class CARRILLO connecting rod kit.
The best alternative so that the crankcase remains intact.

The Carrillo conrods are milled from forged pieces and hardened in a special procedure. High quality screws with extremely consistence, connecting the two-part rods. Light weight as a further advantage for speed increase in the range of racing.

We also offer the crankshaft balancing.