Ignition with rev. limiter 13500
All 250cc engines shall incorporate an ignition system with rev limiter. The rev limiter shall restrict the engine maximum rotational speed to 13.500 RPM. The rev limiter is recommended for 500cc engines.
Take a look at under button Engine parts and Tuning.


Conrod Kit
Conrod Kits for Yamaha XT/SR 500
incl. big end pin, silver bearing and pin end with bronce bushing


Christmas
Merry Christmas and a happy and healthy New Year.

We are closing for Christmas Holiday.

We are back for working on 08. of January 2018.


40 Years of Business
In 1977 Bärbel and Friedhelm Großewächter made their passion to their profession.
The company Mechanical Garage was founded in Spenge , Im Soar 25. Friedhelm Großewächter simultaneously went to training school for master craftsmen.
In 1979 a retail shop with an attached workshop was opened in the heart of Spenge and a Suzuki representation was founded. Friedhelm Großewächter still took actively part at motocross races. First employees were hired and two training vacancies were created.
1983 was a meeting of the most successful Suzuki dealers in Japan and Bärbel and Friedhelm were invited .
A view years later they specialized of the sale of engine substitutes and tuning parts. The development and manufacturing of camshafts required an expansion of the Business premises Im Soar 25. To ensure a fluently operation flow we decided to abandon the Suzuki representation and the retail shop in the heart of Spenge.

In 1997 The camshaft logo TORNADO RACING CAMS gets the symbol for a registered trade mark. The camshaft machining and the development of tuning concepts in racing for several motorcycle models has been the main business .

Since many years a large number of pilots drive their races on engines from Großewächter .
Martin Smolinski won his first Speedway Grand Prix 2014 in Auckland / New Zealand on engines from Großewächter
At the end of 2014 / at the beginning of 2015, Friedhelm Großewächter found a cooperation with the Czech company Jawa.
The European Longtrack Champion 2016 and 2017, James Shanes achieves his successes on Jawa engines from Großewächter .

For 40 years, he has been a mechanic of passion and during the season he is on many race tracks all over Europe to pass on his knowledge and experience.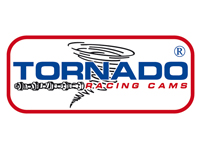 Camshaft
In our extensive Tornado range, we have camshaft profiles for many different 1-cylinder, 2-cylinder, 4-cylinder models for re-profiling your camshaft for more Performance to increase the power of Tuning.
-Camshaft reprofiled and surface treatment.
-Specific production according to customer requirements are possible
- Ask, contact us to find the right specification for you and your bike.