Yamaha XT/SR500
Yamaha XT und SR 500 cylinder bore and hone - possible with the stud bolts -
Inclusive CP forged pistonkit .
Crankshaft repair / balancing inclusive high quality con rod kit with bronce bushing at the pin end bore , silver bearing and special hardened big end pin.
For more Information click
here
!
Crankshaft Yamaha R1 2018-2020
High class CARRILLO connecting rod kit.
The best alternative so that the crankcase remains intact.

The Carrillo conrods are milled from forged pieces and hardened in a special procedure. High quality screws with extremely consistence, connecting the two-part rods. Light weight as a further advantage for speed increase in the range of racing.

We also offer the crankshaft balancing.


Yamaha XT / SR 500
Yamaha XT/SR500 cylinder with a much more wear-resistant special liner for standard dimensions and also for Big Bore. Including high quality
CP forged piston kit which is available in two different versions.
-High quality CP slipper piston for
racing
-solid construction, slightly increased
 for road

Crankshaft repair including a high-quality connecting rod set which is equipped with a bronze bush in the upper connecting rod eye.

More information under button Engineparts & Tuning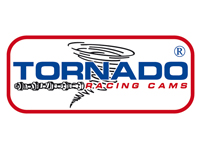 Corona-COVID-19 Virus
The current situation is an unprecedented challenge for all of us, both professionally and privately.
Due to the current Corona situation, we have taken precautionary measures out of responsibility towards our workforce and our customers in accordance with the guidelines.
Internally, we have adjusted to the situation and taken the necessary security measures to do the best we can to limit the spread of the COVID-19 virus and still remain able to act on you.
Our company will remain open and the goods will continue to be shipped as usual.

However, we would like to ask our customers not to bring or collect goods personally at the moment. In urgent cases we ask you to make an appointment.

Our business continues!

Since we cannot currently foresee further developments, we will inform you should there be delays.
We wish you all the best in this difficult time and hope that everyone will survive the crisis in good health.

We look forward to a good cooperation.


PVL Ignition with rev. limiter 13500
All 500cc JAWA /GM engines shall incorporate an ignition system with rev limiter. The rev limiter shall restrict the engine maximum rotational speed to 13.500 RPM.
PVL Ignition Analog or Digital with rev.Limiter 13.500 or Digital with 13.000/13.500 to adapt the engine fast to the track conditions. There is a green wire on the coil. If the green wire will have firm contact with engine plate you will have a second curve which is softer and makes automatically 5° less.

For more Information call us.

Take a look under button Engine parts and Tuning.